WE LOVE WHAT WE DO!
Real people. Pure passion. Proven performance.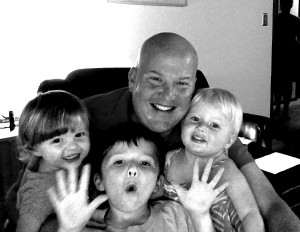 Jason Hinman and a small group of talented associates have been providing creative solutions for print and online for nearly 20 years.
After aquiring a Bachelor of Fine Arts degree, Jason began his career working in NYC on bluechip advertising accounts for Bates Worldwide. In 1995 he returned to Chicago to head up the creative team at Ziff-Davis, where he worked on electronic entertainment publications. In 2000 he opened up Intersect Media and has since been successfully providing great creative services to clients across the continent.
For nearly 20 years Intersect Media's principals have produced and packaged print and digital media for clients including Wal-Mart, Best Buy, Nintendo, Random House, Electronic Arts, Microsoft, Sony, US Today, Penton Media, ESPN, the NFL, MLB, NBA, and many others.